Lazy Mountain
Length: 5 miles round trip
Time: 3 - 4 hours
Best season: May - October





﹀﹀﹀﹀﹀﹀
❬
First part of the trail. It shows pretty well how the trail heads strait up.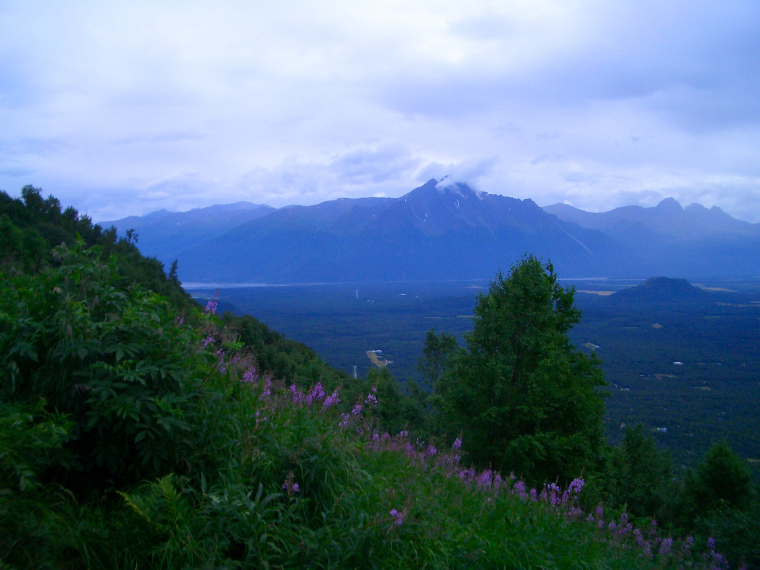 Several other hikes are visible; Pioneer Ridge (center), Twin Peaks (right), and Bodenburg Butte (slightly lower right).
The trail is pretty distinct the entire way. Looking back, you can see what was the first of many fake summits.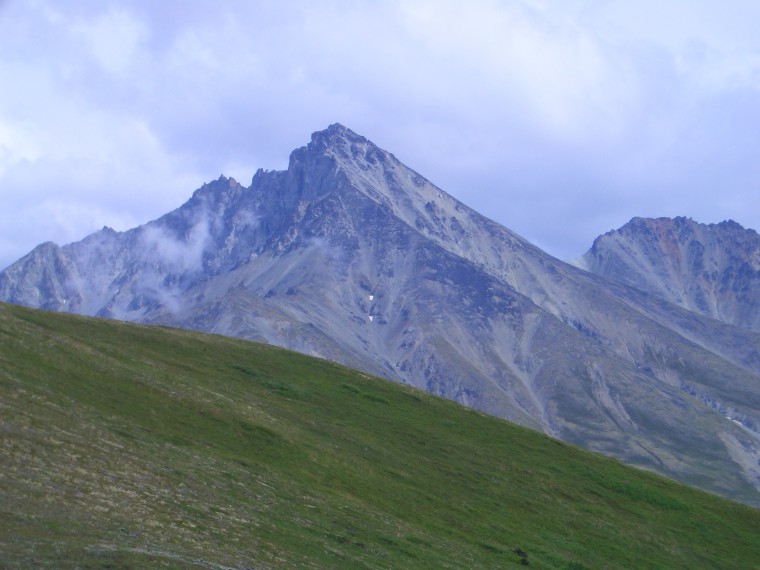 Nearby Matanuska Peak on the way up
Last stretch of the trail. The real summit is just beyond the crest you see here.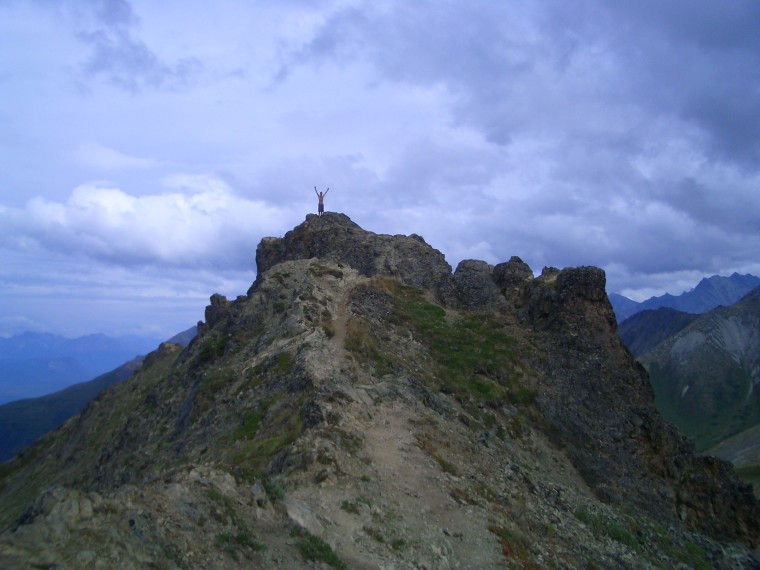 Derrall at the top of Lazy Mountain.
❭
Trail description:
Lazy mountain, near the city of Palmer, makes an excellent day hike. From the parking lot at the base, the trail ascends through somewhat dense foliage. The trail heads strait up the mountain for a ways, with occasional steps built right into the path. About a third of the way up, a bench is reached. After passing the bench, the trail becomes slightly less steep, and the landscape changes from forest to rocky tundra. Another bench is located just below the actual top of lazy mountain. From the top, and along much of the way, one can see a great view of nearby Matanuska peak, as well as Pioneer Peak, Twin Peaks, and Bodenburg Butte to the south.
Difficulty:
Short but not easy. The first section can seem particularly exhausting because the trail doesn't even bother with switch-backs. It does tend to level off a bit after the first half, which makes it a bit less rough the further along you get.
Directions:
From Anchorage, head north along the Glen Highway for roughly an hour. Take the Exit towards Palmer, and pass the first major intersection in town. Head to the intersection with West Arctic Road, and turn right. This road becomes the old Glen Highway; follow it across the river and look for Clark Wolverine Road on your left. Turn, and follow it to where the road T's off, take the right turn onto "Huntley road" and follow it until it Y's - take the lower right fork, and you'll find yourself in the Lazy Mountain Recreation parking lot.
Additional Information:
Lazy mountain can also be used as a starting point for climbing Matanuska Peak.