Bodenburg Butte
Length: 3 miles round trip
Time: 1 - 2 hours
Best season: May - November




﹀﹀﹀﹀﹀﹀
❬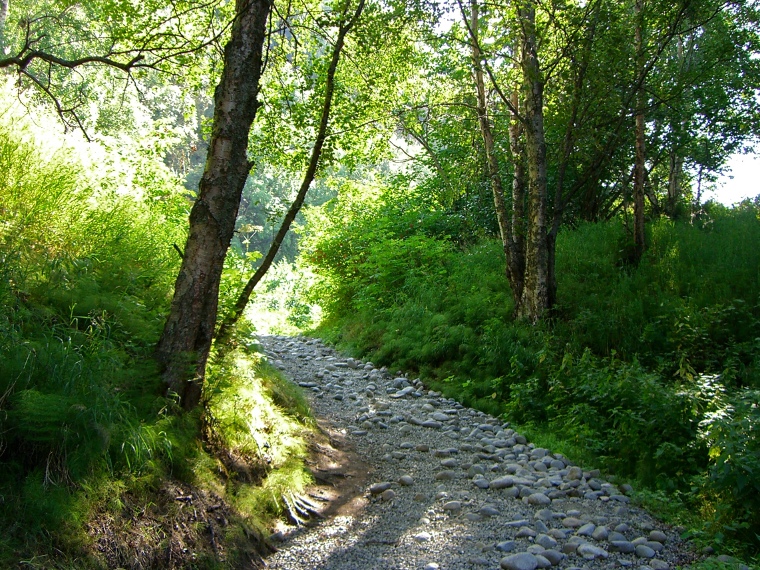 The early trail is heavily forested, yet very well maintained.
This stairway becomes visible after passing a bench on the right. The trail begins its steepest portion here.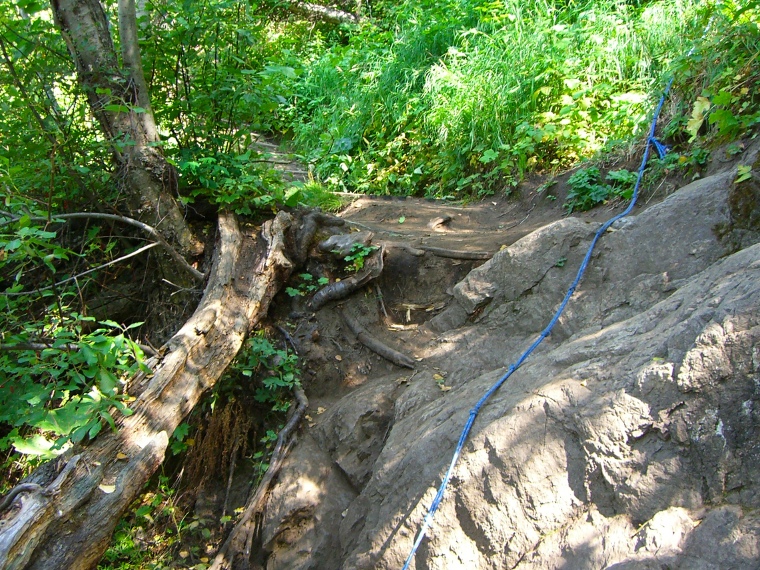 The steeper parts of the trail have ropes, which can help you get your footing on the way up.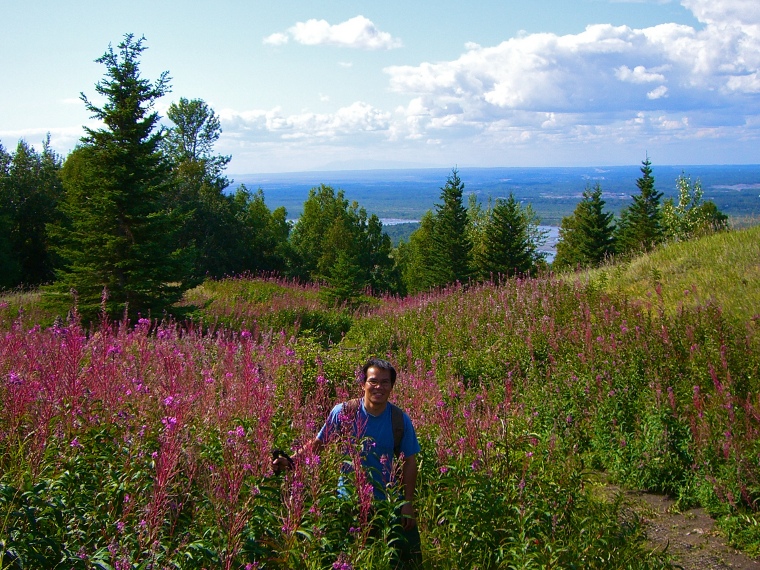 My buddy Souane surrounded by fireweed. After passing the steep portion, the trees give way to beautiful fields.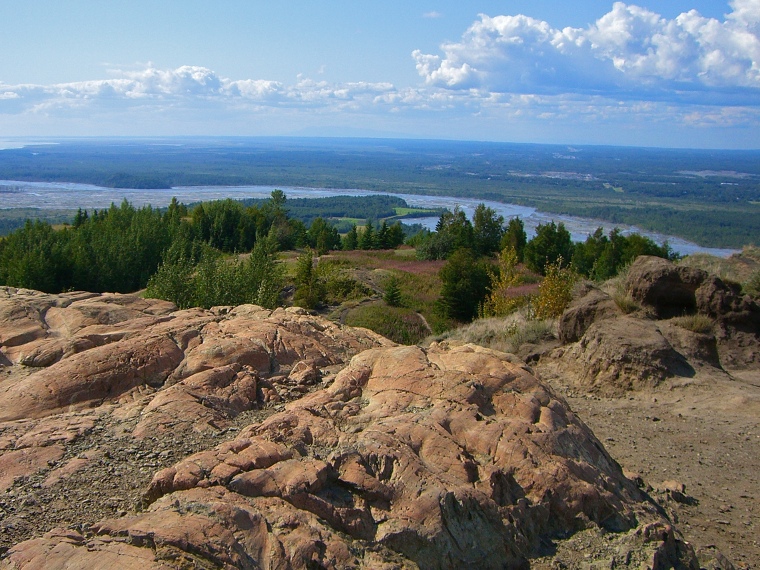 View to the west, near the top. Parts of the landscape in this section have deep, eroded gullies.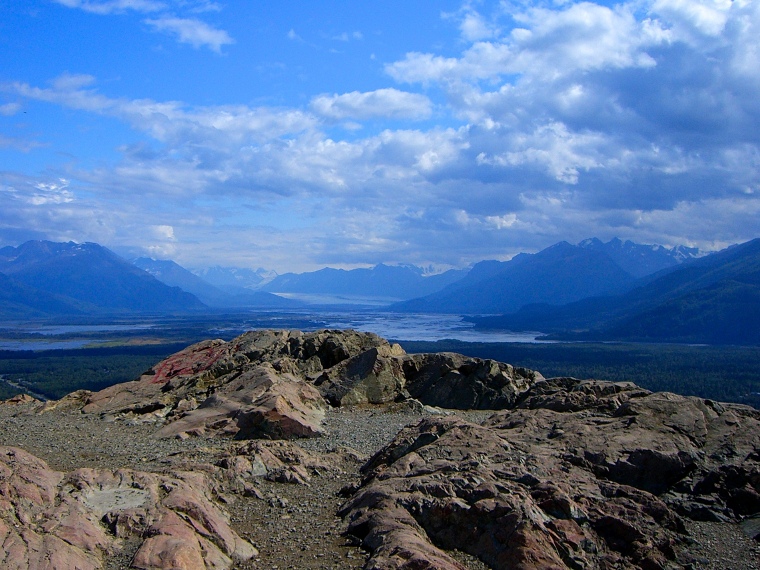 View to the east, at the top. Knik Glacier is visible. The top of the butte is bare rock, with terrific views in practically every direction.
❭
Trail description:
Bodenburg butte is a low, isolated mountaintop nestled at bottom of the matanuska valley, near the city of Palmer. Most of the early portion of the trail makes its way up through thick forest, and is overlaid with gravel. After winding it's way through several twists and turns, a bench is reached, followed by a set of wooden stairs. This is where the real inclination begins. Various sections of the trail at this point offer ropes for holding onto, as well as crate-style footings embedded in the ground, which help to prevent erosion. Eventually, the steep incline wears off, and the trees begin to give way to open fields and bare rock. The top is a large, rocky surface, with great views of several worthwhile sites, including Matanuska Peak, Lazy Mountain, the Knik Glacier, Pioneer Peak, Twin Peaks, and the rest of the Matanuska Valley.
Difficulty:
The steep sections can be a bit challenging, so good footwork and decent agility are reccomended. That said, it's short, and over before you know it!
Directions:
From Anchorage, head north on the Glen Highway. Take the exit onto the Old Glen before reaching the Knik River. Follow this route until reaching the bridge; cross it, and continue for roughly 4 miles. Turn left onto Bodenburg loop road after passing the butte, not before (see below). After half a mile, turn left again onto "Mothershead Lane"; you will see the parking area on your right shortly afterwards. Take the road around to the left after parking, the trailhead is on the right.
Additional Information:
There are actually 2 paths to the top, the one covered here (which I highly recommend) starts along the north / back side of the butte, and is much better maintained, as well as substantially greener. The south side, which is reached by turning onto the loop road before passing the butte, has another parking area, but the route from here is poorly maintained in comparison, and offers no switchbacks.